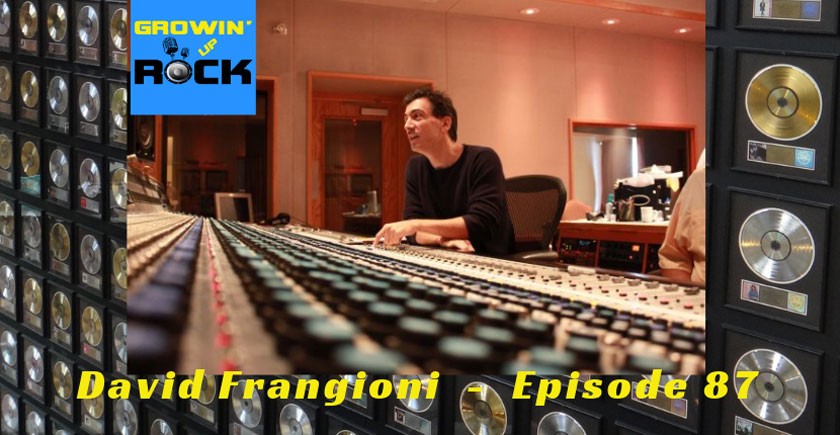 In this episode, Growin' Up Rock talks with producer, engineer, and technologist David Frangioni. David's early experience with MIDI technology would establish his reputation as the go-to guy for setting up home studio recording.  David became so much of an authority on MIDI setups, Aerosmith's Joey Kramer gave David the title of "Midiot" along with the hat to go with it. David's worked with countless rock artists including Aerosmith, Ozzy Osbourne, Elton John, Styx, and KISS.
Bands you will hear on this episode include Aerosmith and Led Zeppelin.
Who is David Frangioni?
David Frangioni's musical aspirations started when he began playing the drums at just two years old. Around the same time, he lost an eye to cancer. He continued drumming, realizing music was his passion, a passion that extended later to music technologies.
David was one of the pioneers behind MIDI technology. He parlayed that experience into a gig serving as Aerosmith's in-house engineer/technologist from 1989 to 2002 and continues to work with them. He's worked as a producer, engineer, and technologist for a long list of iconic rock artists including the Stones, Ringo Starr, Elton John, Sting, Journey, Styx, and more. A successful entrepreneur, David is the founder of Audio One, one of the most successful and awarded Audio/Video firms in the United States.
David has been featured on CNN, Variety, Sun Sentinel, Miami Herald, and more. He also gained notoriety as the official technologist for the TV show "The Osbournes," appearing in multiple episodes of this MTV hit.